David Goebel
PASTOR
David has invested his life preaching and teaching the timeless truths of God's Word, bringing people to Christ and helping them develop into mature followers of Jesus. He has a rich history in pastoral leadership, having served across the country in senior pastor roles, and counts it an honor and a privilege to be invited into the lives of people and known by them as their Pastor. David received his Doctor of Ministry at Columbia Theological Seminary in Decatur, Georgia. He is married to Nancy and has four adult children. He enjoys flyfishing, bird hunting, woodworking, making and playing guitars, breeding and training retrievers, hiking, and skiing.
Redeemer Church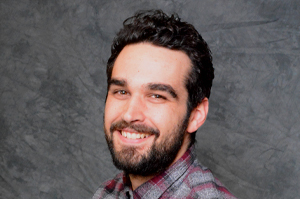 Dan Wonneberger
DIRECTOR OF STUDENT MINISTRY
Dan is an energetic leader with a deep faith, and is equally at home yelling at a sporting event as enjoying a quiet afternoon in the woods. He is loud, weird, fun, caring, and loud. His heart is to create a safe space for students of all faith levels to belong and call home. He triple majored in undergrad and is currently pursuing his Masters of Divinity at Fuller Theological Seminary. He and his wife, Ashley, have invited youth into their lives for years and have a one-year-old daughter named Addie. He enjoys hiking with his dog, disc golf, kayaking, reading, watching or playing sports, and finding everyday adventures.
Redeemer Church
Lynda Pearce
DIRECTOR OF CHILDREN'S MINISTRY
Lynda brings a tremendous energy and spiritual heart as she leads our Redeemer Kidz Ministry! She loves being involved with young children in all capacities and encouraging and motivating God's family to engage with them in creative ways and watch their faith grow. Lynda has a strong background in early childhood education, having served for over 20 years as an Associate Project Director for the Georgia Pre-K Training Program. Her husband, Dave, is a retired pastor and they love spending time with their family and having fun with their five grandchildren!
Redeemer Church